We'll be happy to help, Call Us Today: 215-245-7360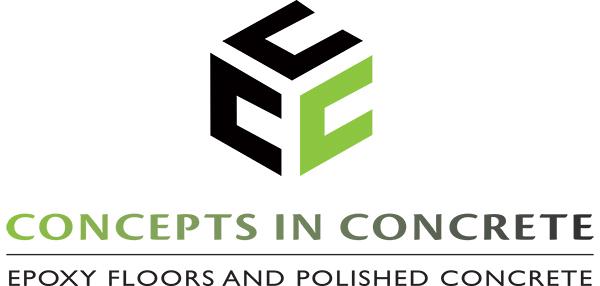 Epoxy garage floors are becoming more popular.
Residential epoxy garage floors have become increasingly popular. After all many people use the garage as the main entrance to their house. Even when guests come over they tend to enter through the garage. So having a nice epoxy garage floor makes the garage appear so much cleaner and brighter. Epoxy garage floors are easy to clean and minimizes a lot of dirt that enters the house.
You see, not all epoxy garage floors are created equal, neither are the installers. 
I get calls weekly of people shopping price for epoxy garage floors. People ask all the time why prices for epoxy garage floors vary so much.  I have been in the industry for over 15 years,  I will shed some light on the reason why epoxy garage floor prices vary from one company to the next.

Epoxies typically come in either "solids" or "water-based." Epoxies sometimes have solvents or other components added to them that can evaporate into the air. Some epoxies yellow almost overnight. The most common issue, though, epoxies fail due to hot tire pull-off.

So without a chemistry degree, here are a few simple things a homeowner can look for when shopping for an epoxy garage floor. Most importantly is preparation. If the company you are looking to hire does not diamond grind the concrete floor you are almost guaranteed hot tire pull-off. Even brand new concrete should be ground. Concrete needs to have a profile to it so the epoxy can "bite" to it. This can not be achieved by just acid etching alone.

Grinding also removes contaminants that could be bond breakers. Something as simple as an oily salad dressing or the grease from a pizza could interfere with the epoxy bonding process. Diamond grinding ensures the surface will be clean.

Next is the solids content of epoxy. Just like everything manufacturers will dilute epoxy with solvents and other additives that are less expensive than the epoxy resins. This can be seen in the solids content on the container. A quality epoxy will have 100% solids vs say 80% solids. That means if 1 gallon of epoxy is put on the garage floor when the epoxy dries one gallon will still be on the floor. If you have 80% solids that means 20% of that gallon evaporated into the air.

A water-based epoxy really has no place in a garage with vehicular traffic. However, some installers will use water-based epoxy. Water-based epoxy has a high coverage rate and is less expensive than quality epoxy resin.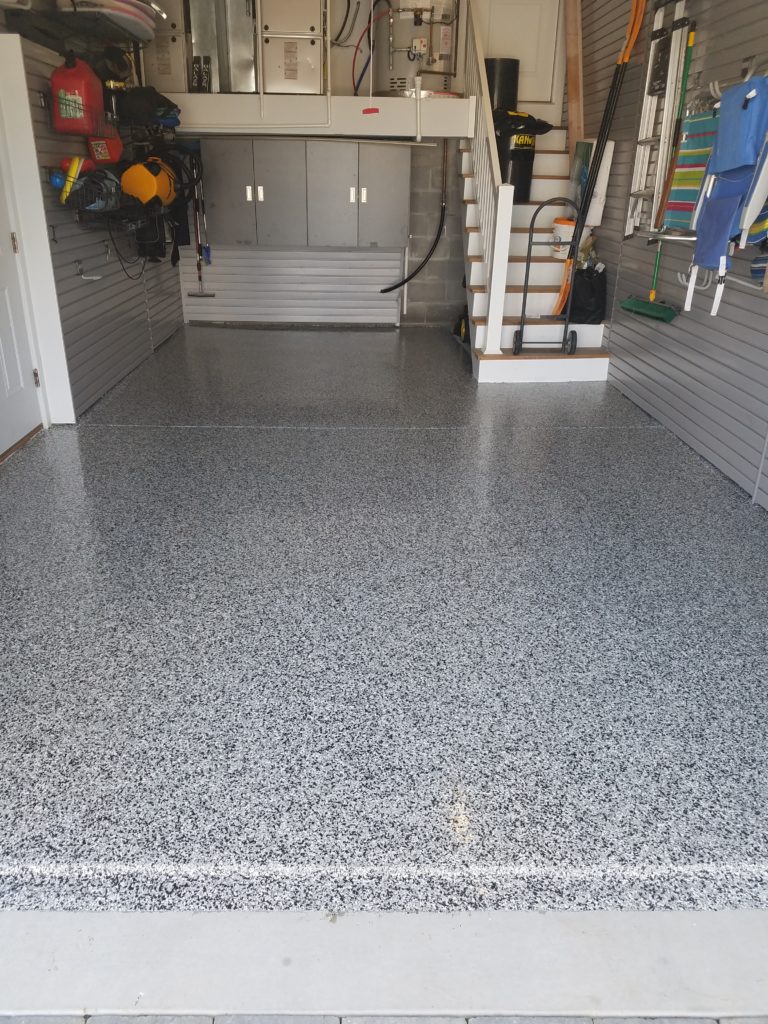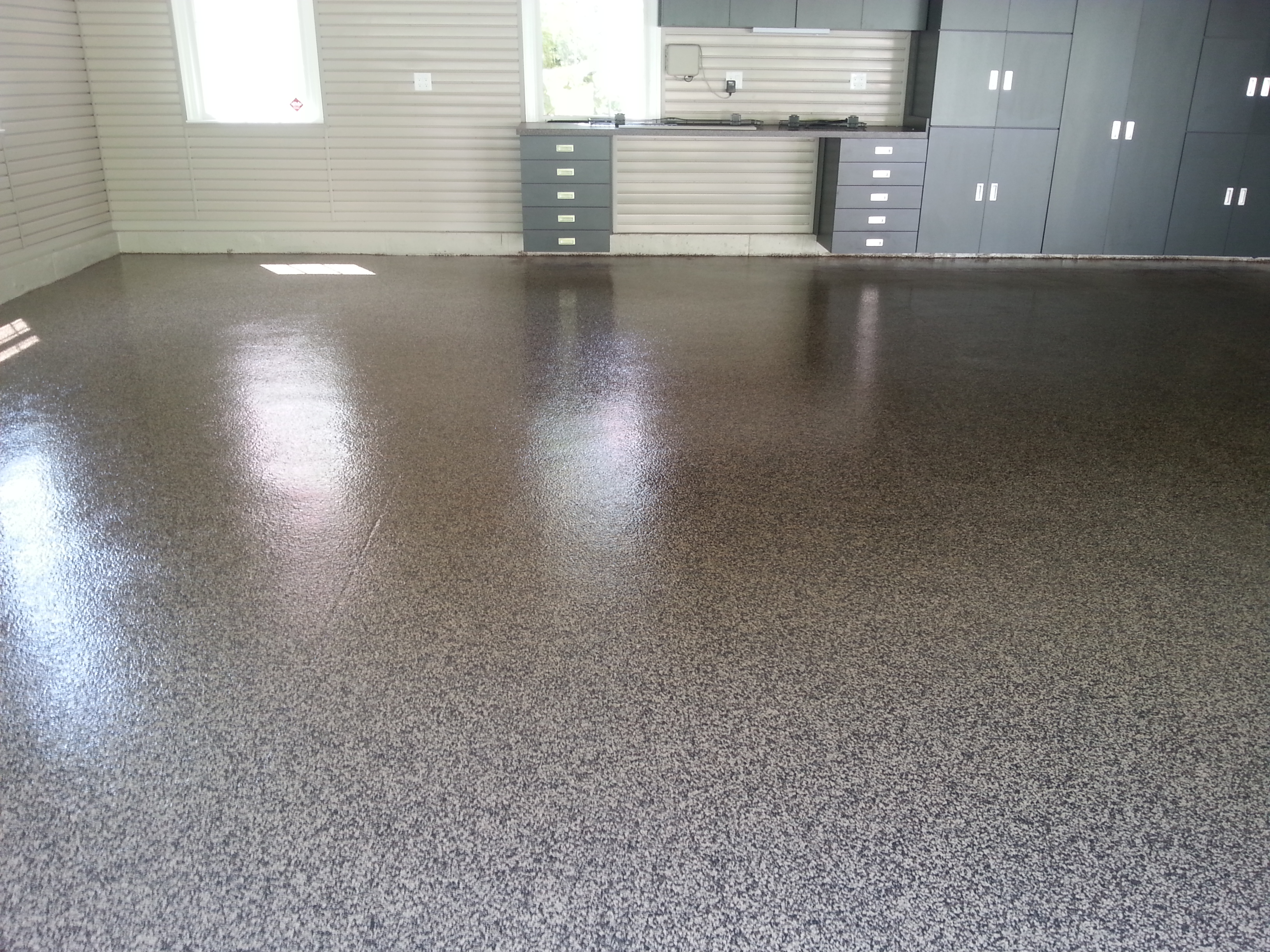 Warranty should be a consideration
A company should be able to provide an extended warranty on an epoxy garage floor. A five or ten-year warranty against hot tire pull off is recommended.  Remember though, any warranty is only as good as the company behind it.  If the company has only been in business 6 months well...  Concepts in Concrete uses the same epoxy resins and polyaspartic in a residential garage that it would use in a commercial garage. We even use the same epoxy in a warehouse with heavy forklift traffic. The reason is that the epoxy garage floor will easily hold up to cars pulling in and backing out. Our epoxy floors will also hold up to gas or oil spills.
So to summarize there is a difference in grades of epoxy that are available for epoxy garage floors.
The epoxy used in the "do-it-yourself" kit from the box store is typically about 80% solids. These epoxies offer high coverage results like 250/gallon. If the floor inst properly prepped than no epoxy will bond well. If a company will not warranty a residential garage beyond a year there is a problem.
Stay tuned for more blogs on the benefits of epoxy garage floors. We will also go into depth on the difference between Epoxy and Polyaspartic. In the meantime, if you would like more information on Epoxy Garage floors, please feel free to text or call at 215-869-8911 or shoot us an email. We service Bucks County, Montgomery County, Philadelphia, South Jersey, Central New Jersey, and the Jersey shore.